PPP Picks New Partner in Quest for Safer Roads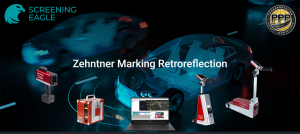 The leading markings and sign assessment experts at PPP pick Screening Eagle's Zehntner Line of retroreflectometers to advance North America's road safety.
 PPP, long known for its leadership and expertise in markings and sign assessment technologies, is taking the next step to improve North America's roadways.
 With the FHWA implementation of the new pavement marking requirements and the accelerated production of ADAS and auto steer equipped vehicles, PPP believes it is crucial to provide the most advanced hardware and software assessment tools for effective management of the signs and lines these vehicles and motorists depend upon.
 Greg Driskell president of PPP Inc states, "Adding the Screening Eagle's Swiss manufactured line of sophisticated instruments and software will bolster our ability to provide complete solutions to contractors, engineers, and state and local agencies as they strive to meet the needs of our changing road environment."


 From the line's quality build and design to the advanced features and abilities, these Swiss-manufactured instruments are some of the best built in the world. But the Screening Eagle multinational team is even better known for its advanced software development in infrastructure assessment and management.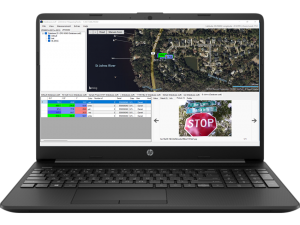 Each quality-built instrument is bundled with the Screening Eagle's robust yet simplified Mapping Tools Software. The Mapping Tools Software is extremely intuitive in operation and provides an excellent visual layout of your data. Best of all is that it works with the data from the entire Zehntner line of instruments. Having the ability to import, visualize, and even combine the data of the ZRM pavement marking handheld, pavement marking mobile, and yes, the handheld ZRS sign instrument. Providing the ability to store, see, sort, and analyze all your data on one platform.
PPP will continue and greatly expand the many programs and efforts that support the advancement of pavement marking and sign management. From the internationally renowned Measure Across America Program to the collaborative studies with top transportation universities and agencies. 
The best hardware and software comes at a price. In fact, the pricing of the Zehntner line of instruments and its robust software is often above market averages. "Our goal is to employ the use of this advanced technology to better ensure safer roads regardless of budgets or borders." Says Driskell. To that end, PPP will be offering acquisition programs that include Purchase, Finance, Rent, or even the Sharing of these advanced instruments. The most innovative is the Share program.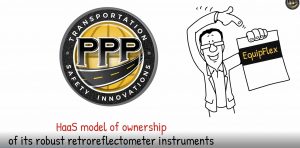 The EquipFlex is based on the new Hardware as a Service concept, an organization can benefit from the use of these quality instruments without the upfront capital expenditure traditionally required.
Driskell closes with, "We are excited for this new partnership that provides PPP with the support and platform needed to better participate, lead, and impact the improvement of road safety for the mothers, fathers, sons, and daughters that work on or use these roads every day."