Coming Soon! 
The Industry Sponsors of the Measure Across America Project (MAAP), will be conducting a free webinar (Freebinar) Retroreflectivity 101.  A one-hour webinar that covers the purpose, methods, materials, and measurement of retroreflectivity.  This webinar will also include Bonus information on the new FHWA Final Rule on Maintaining Pavement Marking Retroreflectivity.
---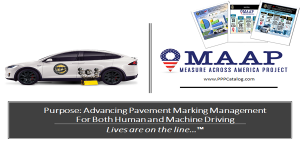 The Measure Accorss America Project (MAAP) is an industry-wide collaborative project to promote the use and proper maintenance of road markings for the protection and safety of the fathers, mothers, sons and daughters that use them every day!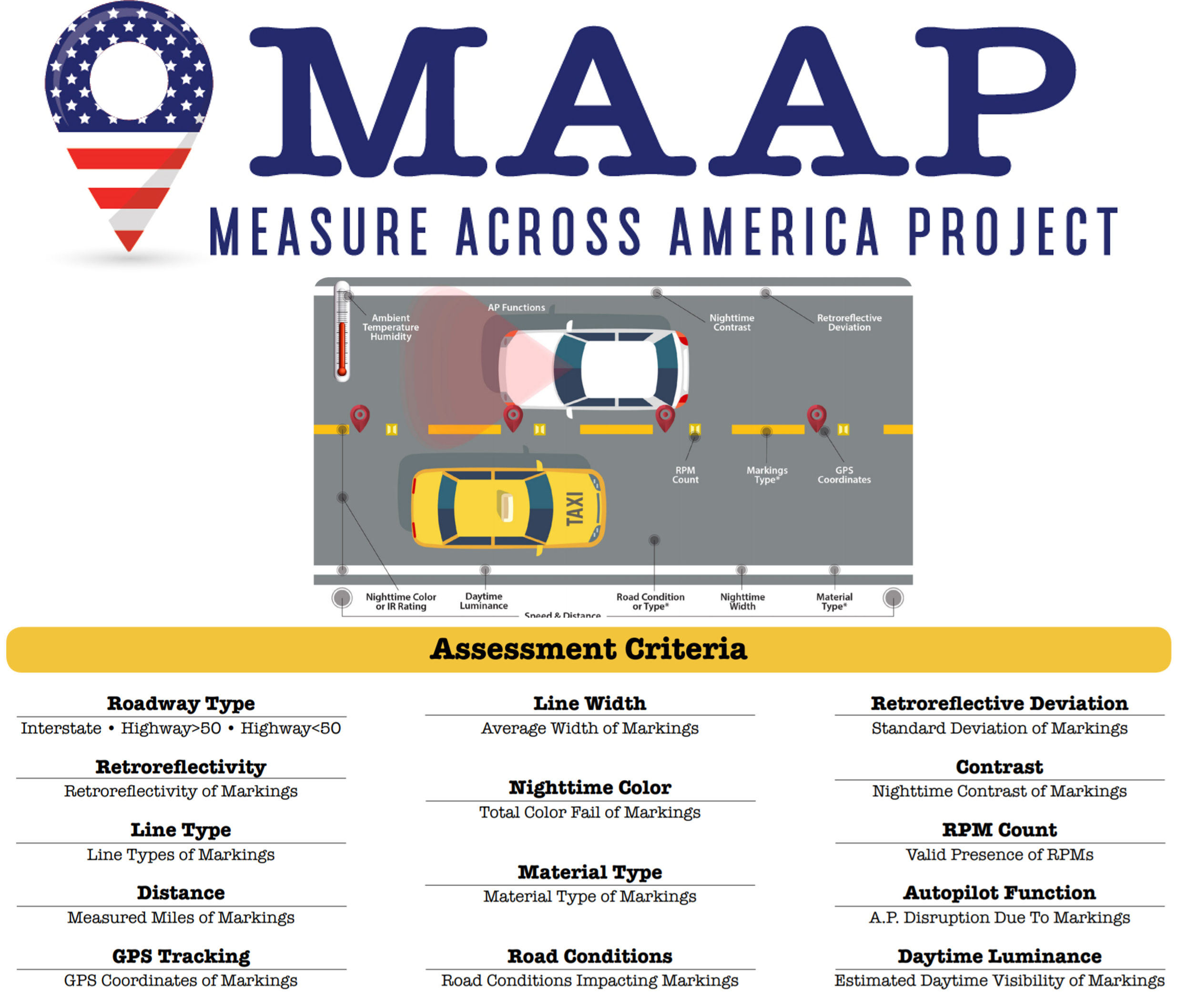 PPP is partnering with like-minded Roadway Safety organizations interested in supporting this important and historic event. Particularly agencies, and those associated with Pavement Marking, Roadway Safety, as well as Automated Vehicle industries.