Safe
Workers, Road Users.

Smart
Design, Functionality.

Simple
Application, Maintenance.
Our Purpose
Why do we exist?
To passionately bring to market innovations that save and protect lives to forward-thinking organizations, world-wide, that desire economical solutions that can be easily implemented to meet evolving roadway demands and eliminate fatalities.
Our Faith
PPP, Inc. is owned and managed by a group of Christian business leaders. As such, principles such as honesty, integrity, hard work and fairness are integral to the way we conduct business. We truly believe that all we receive and achieve is by the Grace of God and is to be used to glorify Him. This company ultimately belongs to God and it is our desire and responsibility to properly manage what has been entrusted to us.
We urge you to hold us accountable if ever our actions are inconsistent with this foundation.
What: Provide the World with affordable, innovative transportation safety solutions that effectively save lives and reduce injuries.
How: Discover and developing, through invention and innovation, effective solutions that overcome the barriers of economy and geography.
Why: From a Biblical perspective we are to love our neighbor. To love them is to hold them precious and protect them.
Therefore we are obligated and commanded to use our skills, talents, expertise, and position in the platform of this industry to do just that.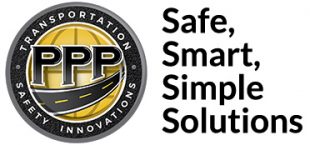 What we do? PPP, Inc. is a family owned business with global impact. Having been in business for more than 20 years, PPP, Inc. is an industry leader in roadway safety solutions. We have distributed more than 800 different products to 1,200+ cities, 50 states and over 75 countries.