How Much Does a Retroreflectometer Cost?
The cost of a pavement marking retroreflectometer can run between $12,000 and $150,000.
A retroreflectometer is a specialized instrument used in the measurement and assessment of roadway pavement markings (lines) and signs. Retroreflectivity is what makes possible the visibility of the line or sign at night. Although the primary function of a retroreflectometer is to measure the retroreflective levels, many instruments have features designed to assist in the assessment and data acquisition of other characteristics of the line or sign. The retroreflectometer's form and these features greatly affect its costs.
There are two primary forms of retroreflectometers, mobile, and handheld.
Let's start with the handheld retroreflectometers, also referred to as "portable" units.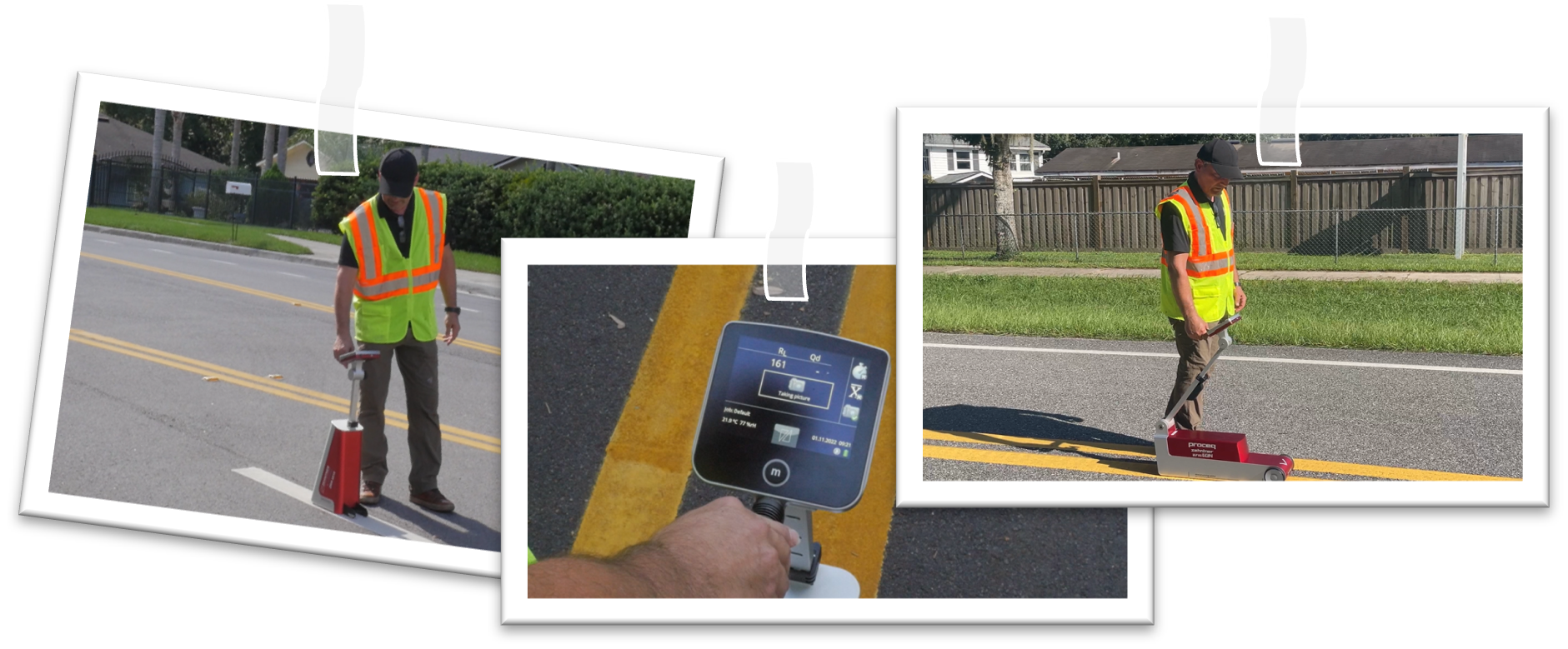 There are 4-major brands offered in North America. The costs of these range between $12,000 and $25,000 depending on the brand and features selected. These instruments are hand-operated and are best for specific project inspections or material research. These should be considered standard inspection tools for local and county agencies as well as pavement marking contractors. Because of their size, they are very versatile and can be used to measure most any longitudinal, lateral, or message marking. These instruments take individual pointed measurements of a small section, (e.g. 10 square inches) of the marking. Although special training is required, these machines can be relatively simple to operate.
Mobile retroreflectometers are also known as "dynamic" units.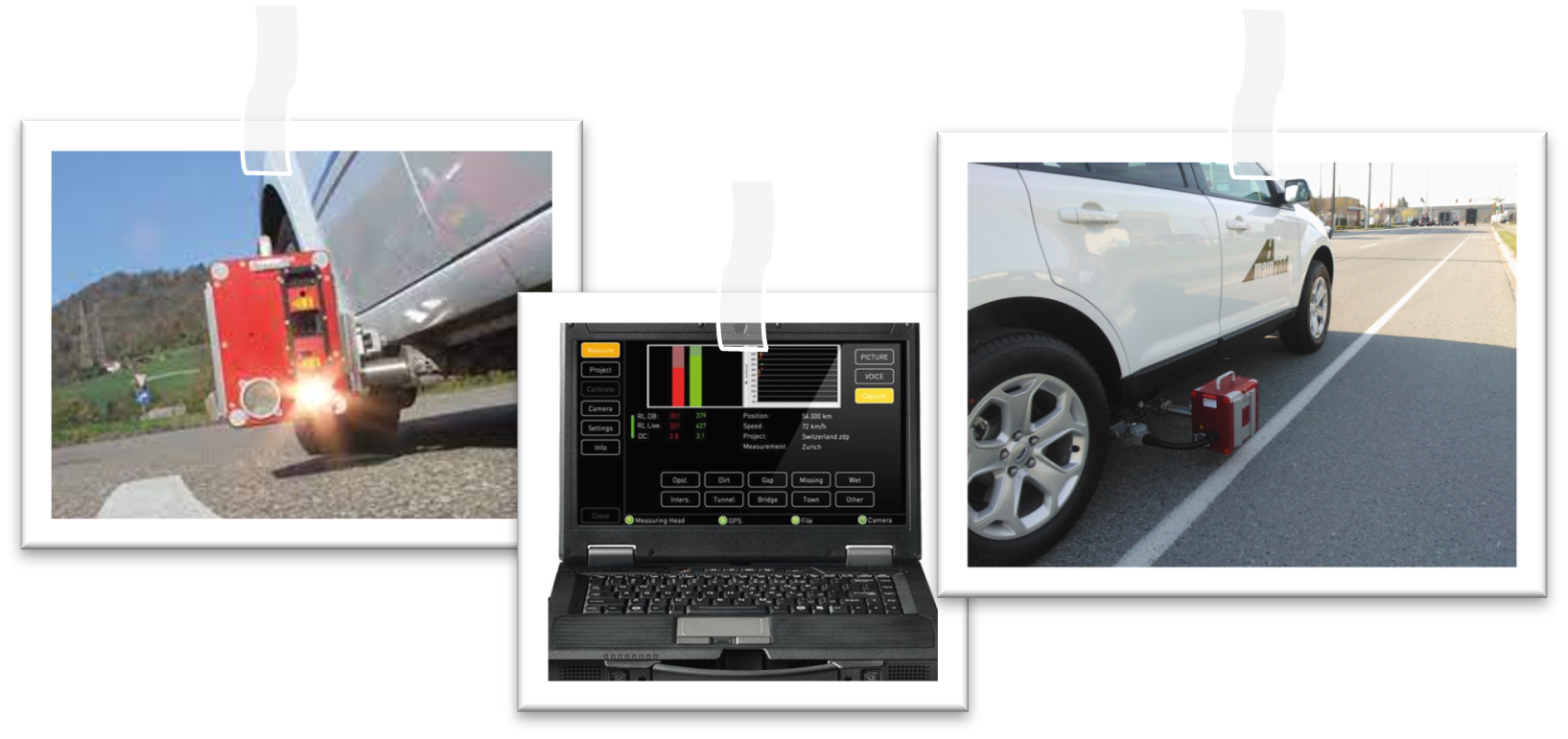 There are 5-major brands offered in North America.  The costs of these range between $100,000 and $150,000 again depending on the brand and features selected.  These instruments are attached to a vehicle and collect data at highway speeds. Mobile units are best for large projects and network-wide assessments or studies. These should be an added inspection tool for larger agencies or contractors performing substantial marking projects regularly. Although some models offer the ability to measure the center lane messages and symbols, they are best for the measurement of longitudinal or "Lane" lines. These instruments provide semi-continuous measurements at highway speeds. Depending on the technology used, they can measure as much as every 2 inches of a marking while traveling at highway speeds. Although great progress has been made in the operating systems of mobile units, they remain somewhat complex to set up and operate. Specialized training should be provided in the proper operation of these units to ensure the best results.
Read in upcoming articles on "What features are available on retroreflectometers?", "How do I select a retroreflectometer?", and "How can I buy a retroreflectometer?"
Get more from our Pavement Marking Resource Center